The Benefits of LED Lighting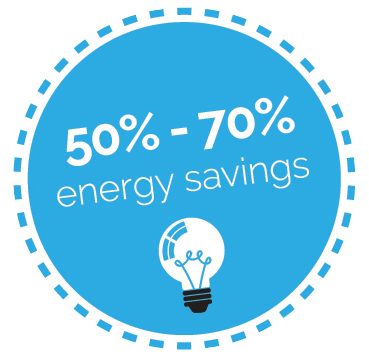 50% – 70% energy savings
No lighting maintenance expense for 5 years
3 times longer bulb life for reduced replacement cost
Enhanced quality of light with more natural-looking colors
Better for the Environment
Lower energy consumption and green house gases to reduce need for new power plants.
Reduces the strain on landfills as new lights will last much longer.
Eliminate hazard waste issues because there is no mercury in LED lighting solutions as compared to your current lighting fixtures.
---
Six Steps for Your Lighting System Upgrade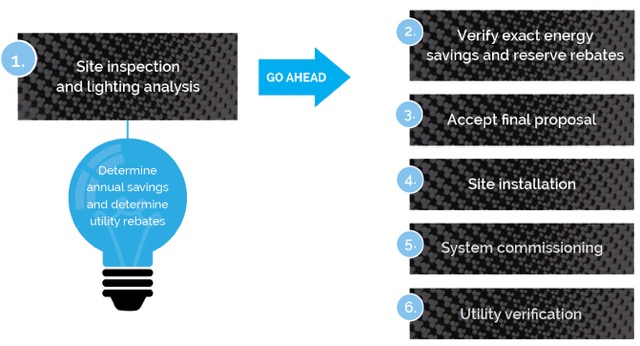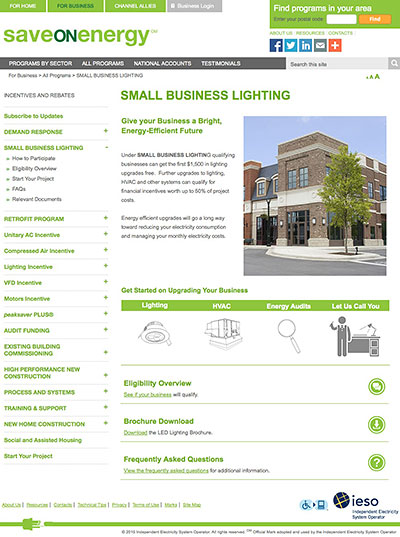 Energy Savings Rebate Programs
saveONenergy
In Ontario, the saveONenergy conservation programs for business are designed to make it easier than ever to manages your electricity use. The saveONenergy programs are offered through your local electric utility and funded by the independent company which operates the electricity grid. To learn more, contact us.