Car Dealerships
Toyota Dealer Increases Lighting, Earns $28,000 Rebate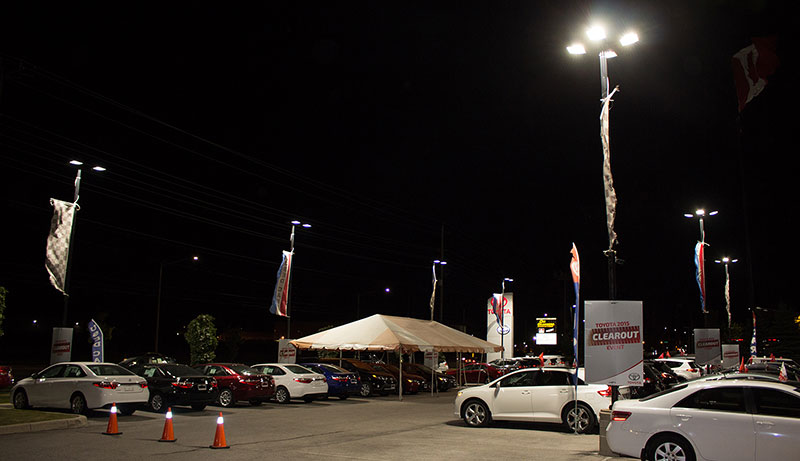 Jackson's Toyota Scion is central Ontario's largest Toyota dealer and has served the community of Barrie for more than 40 years. Owner Bob Jackson wanted to improve his dealership's outdoor lighting so he asked his local utility, Powerstream, for more information about their rebate program and for an installer recommendation.
Bob met with Bill Bogardis of Lumeneering Innovations (LI) who is a former utility executive. The lighting upgrade included the replacement of over 125 fixtures, including canopy, floodlights, and wall-mounted lights as well as the spotlights for display cars in front of the dealership. The project earned a saveONenergy rebate from Hydro One of over $28,000 and will generate a 1.5 year payback even with increase lighting levels in some areas.
"I'm so pleased with the outside lighting that we're planning to upgrade the indoor lighting as well. Plus, my architect is working with LI to incorporate the new lights into our new construction planned for next door," said Mr. Jackson.