Industrial
SABIC Plastics Earns Largest Hydro One Rebate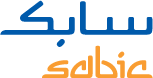 SABIC Innovative Plastics just earned a Hydro One lighting project rebate of $64,570 which makes it the largest one ever issued by the utility.
SABIC is an international industry leader in the distribution, conversion and fabrication of plastic products and associated materials for the design and use of consumer and industrial products in every part of the world. Its Cobourg, Ontario manufacturing plant's outdated lighting system was becoming a significant financial burden. Lumeneering Innovations (LI) developed a new sustainable lighting system with sensor control and light harvesting features, which dramatically reduced energy costs.
The new lighting system will result in annual power savings of $111,020. The upgrade included the installation of 4008 4-ft LED tubes, 1354 fixture kits and lamp holders, 58 LED retrofit kits, and 450 occupancy sensors and ambient light harvesting applications. Industrial customers like SABIC are taking advantage of the utility rebates to reduce their lighting costs while improving productivity.